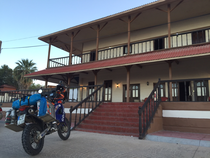 We went on to La Paz, Baja California Sur which means we crossed the whole Baja mainland, a desert like dusty piece of land. I've never seen that amount of cactuses (?) before and after we spent the night in a really cool town called Santa Rosalia, an old mining town, we reached La Paz.  Touristic but in a nice way. Here we met up with Uwe and his friend Klaus again and had two fantastic days there. I think my liver is a mess now.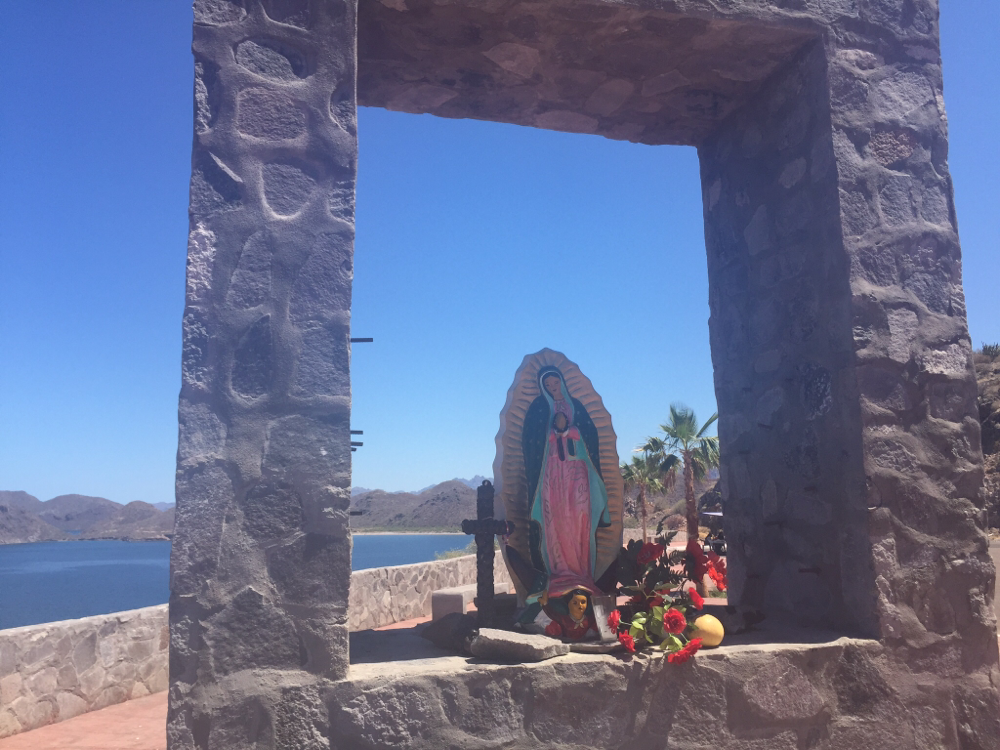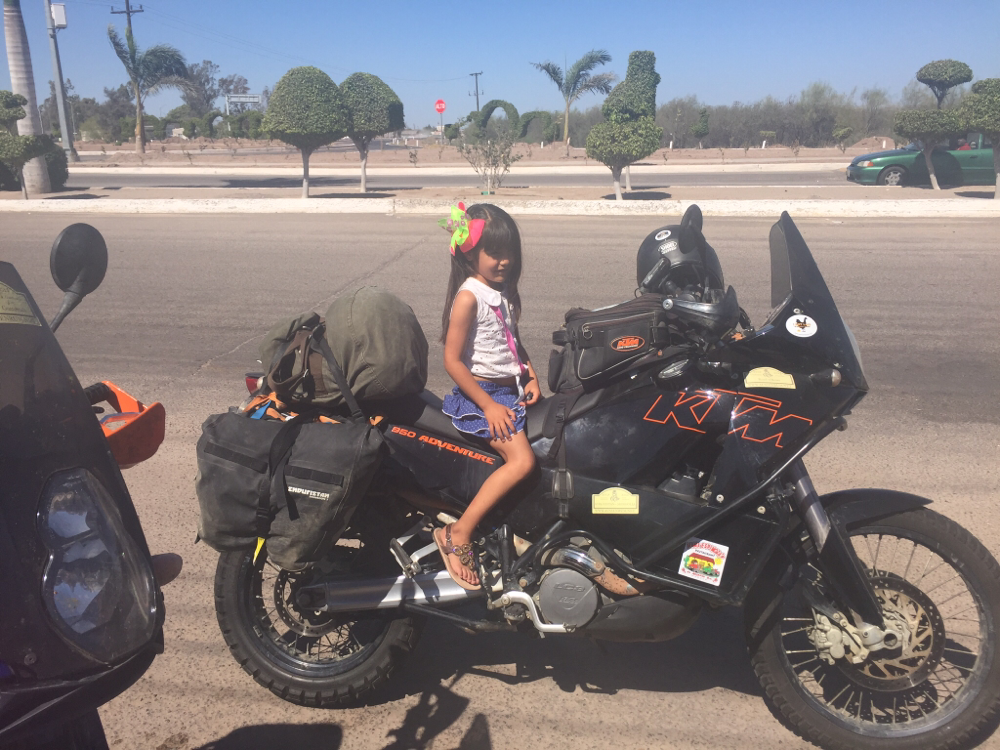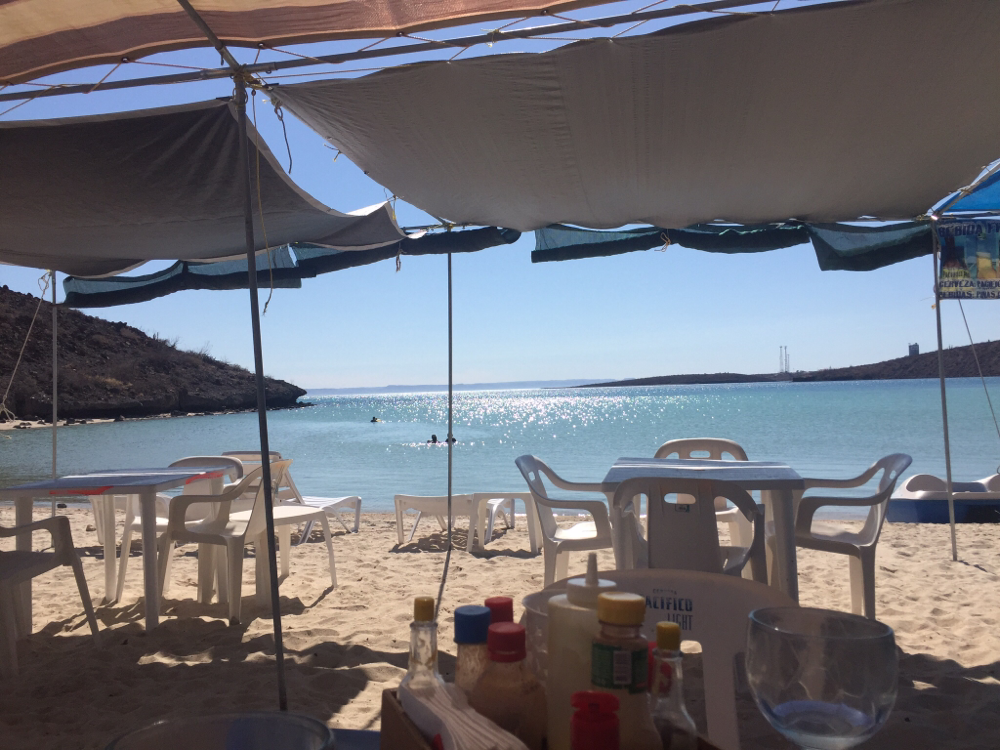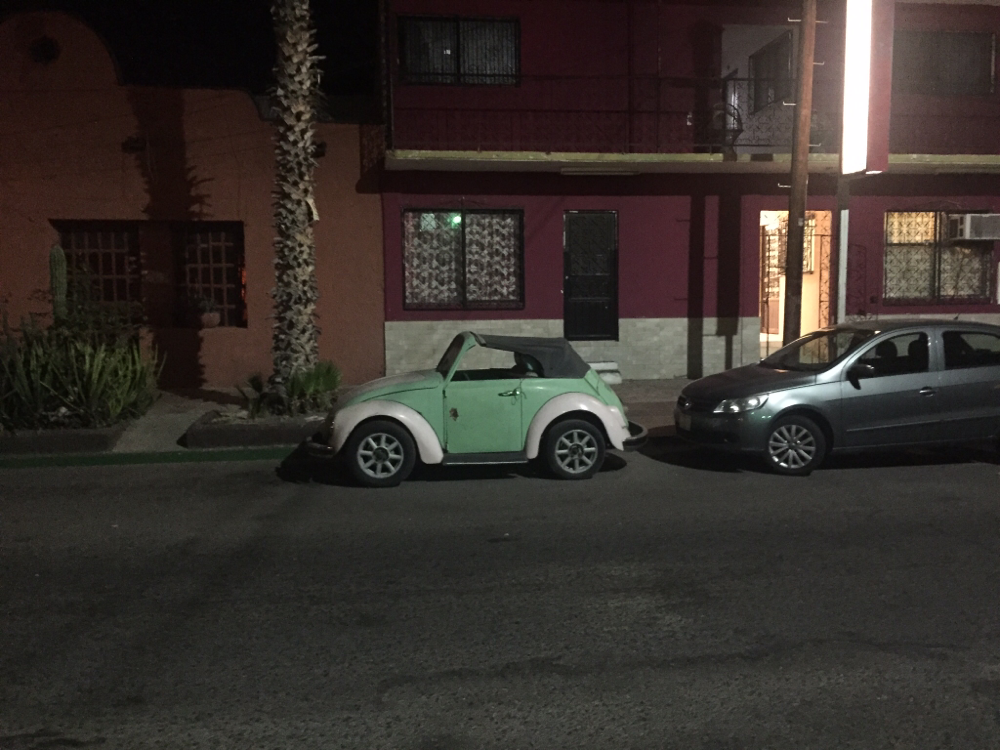 And the trouble began. We tried to get some ferry tickets but for the tickets you have to do custom as Baja is a free trading zone and for the customs you need a tourist ID which you get at the border in Tijuana. But not us! So I tried everything at the immigration office, also at the airport I tried it with "I've lost it" but no chance. Only way is to fly back to Tijuana, get the ID and return to La Paz. No chance to do it in our schedule. 
So we were close to give up, leave the bikes in La Paz and fly back home.
But Uwe and Klaus had the solution. They spoke with the American owner of a café and she had the idea to speak with an immigration lawyer. And the lawyer made it possible to get the IDs. Unbelievable. And all that happened within a couple of hours so that we could reach this day's ferry. Thanks again guys!
On the boat we met an American couple and they did fly back!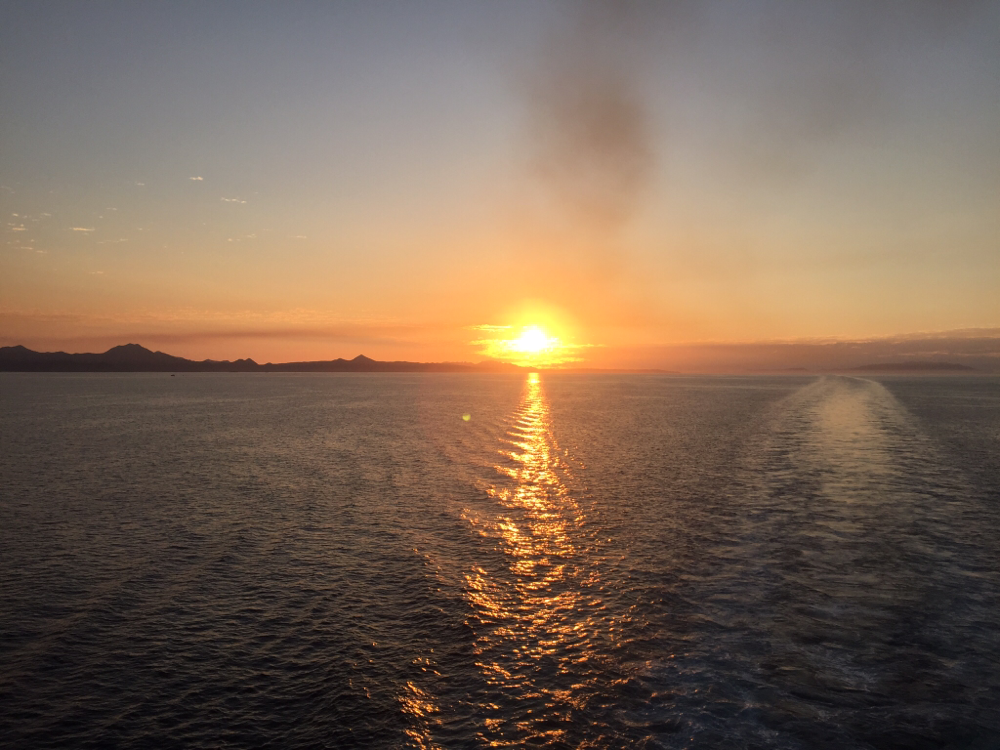 I don't want to speak about the ferry. Not the same shit as in Azerbaijan but close to. 20 hours! Wasting lifetime!
But at the end we reached Mazatlan. We avoided the big city and rode on to Tepic which was really really nice.
And from Tepic the trip took us through Guadalajara to Salamanca. 
Riding through Guadalajara was a nightmare! 35 degrees and 2 hours of traffic jam. That kills you.
And I nearly crashed into a police car when we took the one way the wrong way. Statistically this cannot happen but it did.
But at the end the policemen were really nice and let us go without a fine. Nothing against Mexican police!
So the plan is to reach Veracruz tomorrow. Guatemala City is out of reach so we leave the bikes there and fly to Guatemala to get our plane. First time we didn't get it. Damn.