From Prince George we took the Hart Peace River Highway up to the North. The scenery changed into a more greener Canada with huge farms and rivers.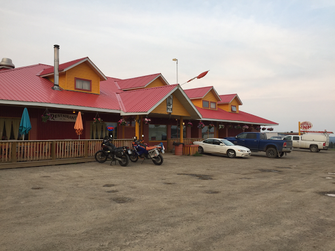 In Fort St. John we changed to the famous Alaska Highway. And it was soooo....
Disappointing! Traffic as hell. Billions of trucks from the oil and gas fields on the road.
So we spent the night at a truck stop in pink mountain...yeah I know it sounds a bit strange.
But it was really nice there with a good bar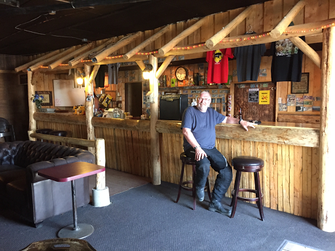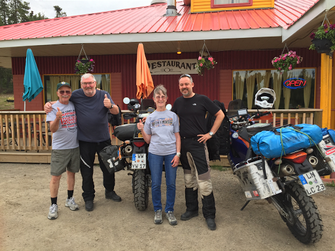 At the breakfast we met a really nice couple from Oregon and they were so happy to hear about the travel. So we will pass by in Oregon next year.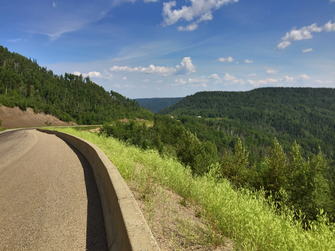 From Pink Mountain we took a huge stretch to Watson's Lake and the scenery changed again. We left the oil and gas fields behind us. The trucks vanished and the Alaska Highway showed us its really beautiful part. Mountains, loads of trees and the first bisons. Man those guys are huge! But still no bear!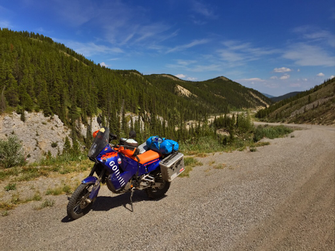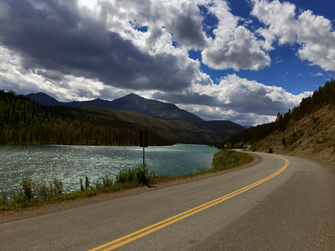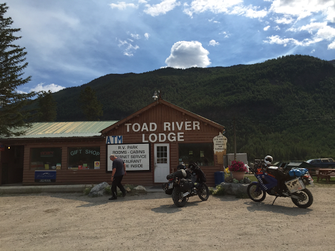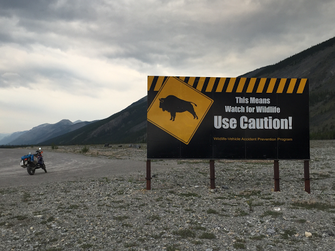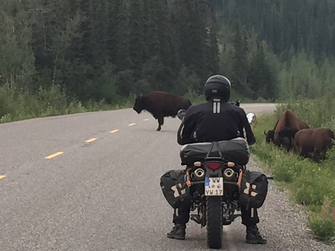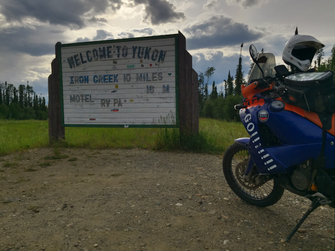 On the way we also entered a new part of Canada. The famous Yukon Territories.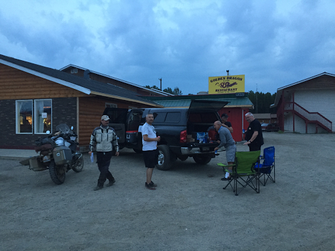 In Watson's Lake we met to Swiss guys spending a couple of months around Dawson City an Inuvik and also Bret from the U.S. heading back home from Inuvik.
We had a couple of beers at the back of their truck and a truck driver told us they closed the road just behind us because of heavy wildfires. It is so hot in Canada this year.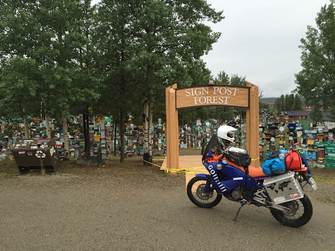 In Watson's Lake we left the Alaska Highway and also the tourists on it. We took the lonesome Campbell Highway to Carmacks at the Yukon River shore and we rode through a beautiful tundra landscape. It's just like Siberia. And the rain catches us. The whole day long. It was freezing cold. But we saw an elk and finally a really beautiful bear sitting directly on the road. Sorry no pic. The bear was to shy or afraid but he ran away when Jo came. 
Tomorrow will be just a short ride to Dawson City