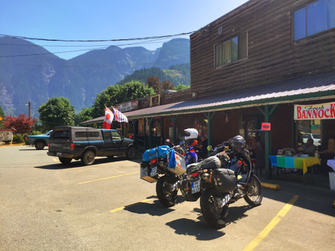 So we got the bikes back and finally we are on the road. First thing is getting out of Maple Ridge into the nature. 
The plan was to reach Kamloops, northeast of Vancouver and we got really surprised from Canada. 
We had something like 40 degrees and drove through a desert like region. Everything brown, if not black from the wildfires, dusty, sandy. Never expected that in Canada. We spoke with the people there and it definitively is a dry area around there but it's one of the hottest summers at the moment. 
The whole region is stricken with wildfires. We rode through a few of the but saw the heavy smoke at the sky.
From Kamloops we headed northwest to Prince George and on that way the scenery changed to what you expect from Canada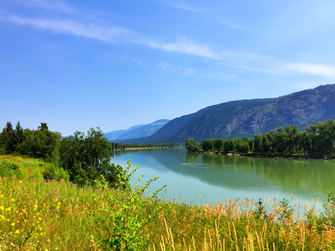 Mountains, rivers, huge farms, but still hot as hell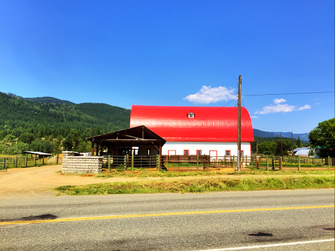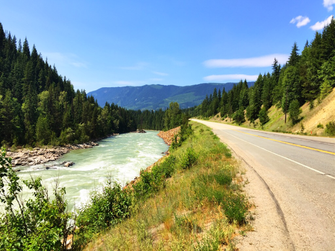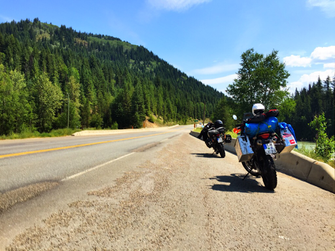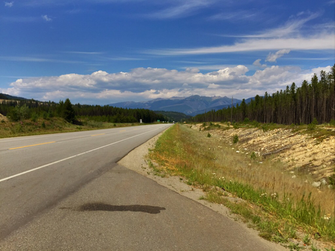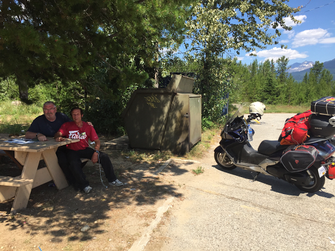 Somewhere around Valemouth we met Ron and had a chat with him. He's repairing helicopters when he's not on the road. A really nice guy and he loves scooters! Have a good trip Ron and stay save!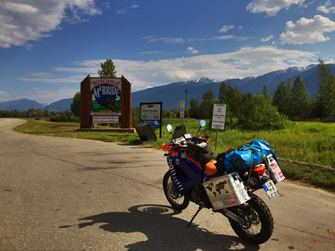 Finally we reached Prince George. What a name and what a shitty town. Unfortunately we didn't find a camping site with a shop to buy water so we had to hit the town an the shabby motel we are in. Reminds me of hotels I've seen in Russia. But this on is 70 bucks. Unbelievable. Tonight we will set up the tents for sure. Anyway Canada is expensive as hell.