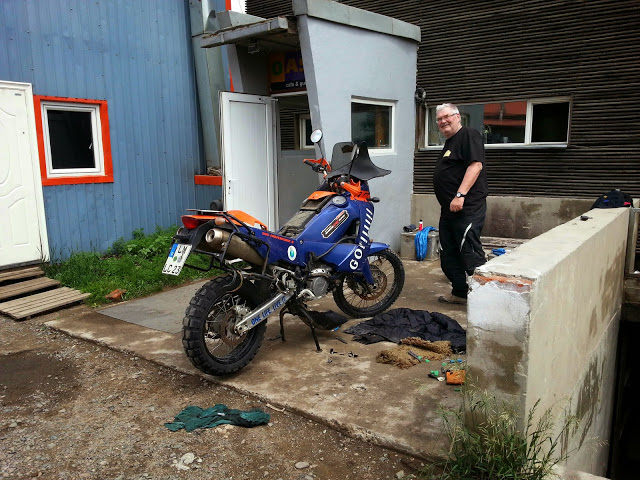 Comparing to 2013 the restoration of the bikes went pretty well, mainly because we were able to smuggle the batteries through customs.
Just one day and the KTMs were running and got new tyres. Today we just sorted out our luggage and tools and the rest of the day we enjoyed the sun and talks to other travellers.
All the things that constitute such a trip.
Ok ok, no adventure yet but pure fun.
We also met Christa, a Swiss girl doing the trip solo. And she is also a great photographer.
Check out her Website www.fotosausallerwelt.ch.
Nothing too exciting, I know but tomorrow is take off.
First step to warm up to the Russian border.